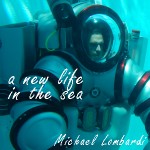 I'm often weary of treading within political waters on this Blog, but with the immediate state of affairs in the wake of the Paris attacks, it almost goes without saying that the subject is fair game.
On September 11, 2001, I was, surely enough, diving. At the time I was spending 4-6 hours a day planting eelgrass shoots in New Hampshire as part of a large-scale habitat mitigation project, and recall the tap on the hull from topside which was the signal to wrap it up and surface. The person on the boat was pretty short in saying 'Coast Guard wants us off the water…NOW'. And so there we went. After getting back to shore, the scuttlebutt was that "something" was going on in New York, but it wasn't until I got back to the hotel and flipped on the television that I learned what had transpired.
Now, fourteen years later, I'm still flipping on the television and am bombarded with the very same issues. What the heck is going on out there, and why can't this be brought to an end?
Bottom line is that the very act of televising this terror, writing about it (I'm as guilty as any with this post), and the around the dinner table talk is exactly what they want. This is a ferociously negative feedback loop that needs to be broken. Recall that as much as we make out them to be barbaric monsters, the ISIS leadership are highly intelligent (though of course deranged) people. This is as much about psychological warfare for both parties, as it is boots on the ground.
The depth of the problem also extends beyond psychological warfare, and treads on ideological warfare. For instance, we are being challenged, very heavily, to determine where the division is between acceptable Islam, and radical Islam – and at that crossroads where does the ideology become 'illegal or criminal' such that we can take action. Obviously, it seems that only responding to terror attacks after they happen is a reactionary effort to uphold the law, but is not the proactive effort needed to prevent future terror activities. Unfortunately, taking the proactive approach becomes a degree of declaration of a holy war – again, exactly where they want us to be – in the position of the provocateur of a war against all Islam. I think this defining this dividing line is going to be forced out of us in consideration of the Syrian refugee crisis, and may very well be the beginning of immensely trying times for all of humanity – far moreso than even today.
Bottom line – all round not good – and the issue is most certainly going to be front and center for another 15 years if nothing significant changes. That reality is something we need to address in a big way. Is this the country (and planet) that we want? Where are the boundaries that safeguard us from evil? Will this leave Earth inhabitable?
The problem is deep, very deep, and perhaps ironically the only place humanity may find future solace is within the 'deep' itself. That is where I continue to find my peace, even after it was so offensively disrupted 14 years ago.
Related articles