Lyle Smith, long time friend, and Owner/Operator of Coastal Diving Services LLC passed away on September 11, 2013.
As I'm away from home, I can't express how deeply regretful I am for not being
able to be in Rhode Island to say goodbye to Lyle. The little peace I've been able to find
is in knowing that his heart and mind were often out in similar places –
experiencing some remote part of the world in hopes of finding new life
experiences. He had become quite the world traveler in recent years, and while
his motives were often questionable, he did find tremendous peace with himself,
and this brought out his best. I recall one story where he purchased backpacks
and school supplies for an entire village of kids in Colombia. To me, that
story completed the circle of his life from living the American dream and
rising to the top as a successful business owner to giving back in a way that
was uniquely all his own. His charity, while well intentioned, was also cause
for pain and frustration for a number of us back home – this was the
bittersweet cycle in the world of Lyle.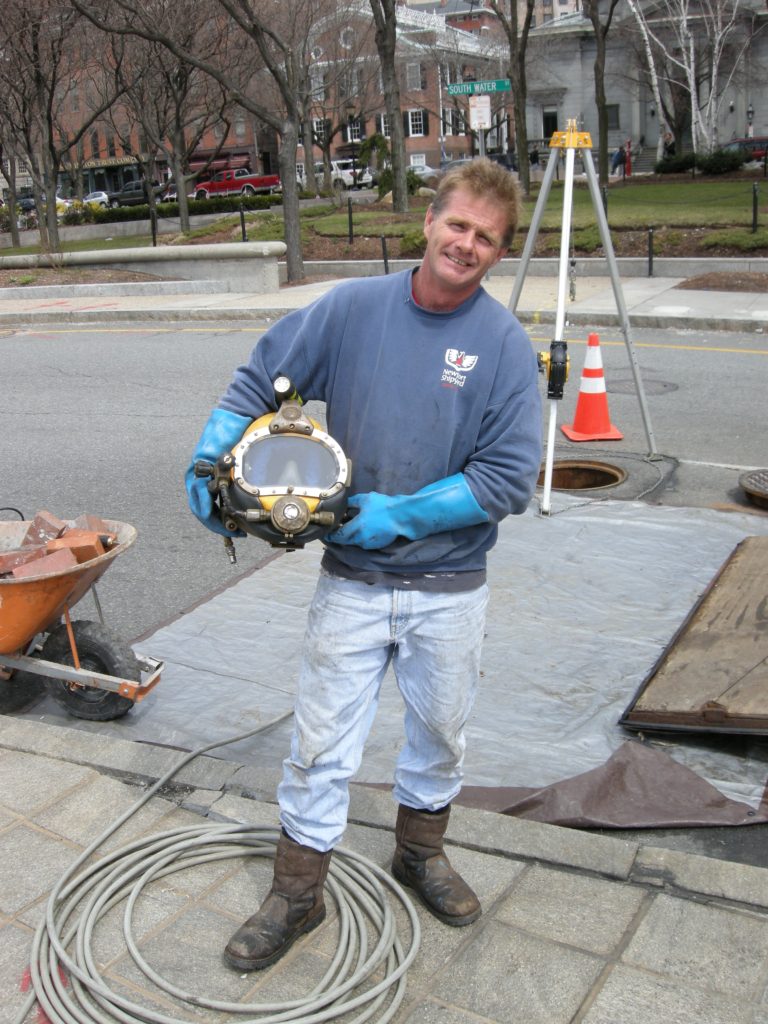 I first started working for Lyle at age 16. At the
time, he had just taken over Coastal Diving, and we found a unique ability to
work very well together despite coming from very different walks of life. During
my adult life, I've spent more time with him than with anyone else and that
came with varying degrees of a love-hate relationship. That was how Lyle was
taken by people – he was either loved, or hated, and in my 18 year relationship
with him I experienced this from every angle. Despite that, what ultimately
made things work was a special mutual trust that is so very hard to find in
life, yet absolutely essential in our line of work out on and underwater. We
had numerous frank conversations about the danger of our work but I was always convincingly
reassured that "I'll never let anything happen to you Mikey." In some strange
way, that was all I needed to trust my life in his hands for thousands and
thousands of hours underwater. I feel crippled that that lifeline is broken.
No matter what anyone thought of Lyle, there were a
few things that no one can take away from him – most importantly was his work
ethic. If nothing else, Lyle taught me how to work. He always got the job done,
and at all cost – in deep dark water, through horrific storms, and in the
freezing cold – Lyle would push all of our limits to get the work done and it
worked because we all trusted him.
A few years ago Lyle didn't show up for work one
morning. I spent hours trying to track him down, and when he finally showed up
it was clear that he had a rough night, so I laid into him about being
responsible. While laughing it off, Lyle asked me if I was worried about him
and followed with saying, "you know I'd never miss work unless it was something
serious". I replied "yeah, I figured you were either in jail or dead". He
chuckled and agreed with me – he had in fact spent the night in jail. Lyle was
quick to assure me that those indeed would be the only two things that would
keep him away from work. Sadly, this time he won't be back to work again.
While I'm still shocked and deeply saddened by the
sudden loss of Lyle, I know that now he rests in peace – away from the
tremendous stress that has consumed him for the last several years. The end to
his story could not have come in any other way – living out on the edge without
a care in the world, and just being Lyle.
My friend – on your next journey I hope your seas
are calm, your bills are paid, your coffee is hot, and your women are
beautiful.
Dive safe buddy,
Mike
For more from the author, visit oceanopportunity.com. Donate today to enable exploration and to keep related content coming!