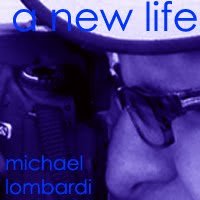 This Thursday, April 22, is Earth Day. When I look at Earth from above, its somewhat ironic that I don't see much 'Earth' at all – I see Ocean. This truly is our Blue Planet.
This year, Disney Nature is helping us all with this realization, by releasing a new film 'Oceans' in theaters around the world. The trailers speak for themselves. In my opinion, this is some of the best undersea footage ever captured on film.
Taking the magic a step further, Disney Nature, has partnered with the Nature Conservancy to aid in developing marine protected areas in the Bahamas. A portion of each ticket sold during the first week of the film's release will be contributed to this critical environmental work.
This will have a HUGE impact.
I've been working throughout the Bahamas for a very long time, and have lived there in various stints. Coincidentally, I'll be there next week working on logistics for a fall expedition. In any case, this is a country in desperate need of large scale support to preserve and protect marine resources. The 'Ocean' film campaign will go a long, long way.
So, get out there on Thursday, think 'green', and celebrate 'blue'!
Disney 'Oceans' film: Disney Oceans film website
var addthis_pub="oceanopportunity";