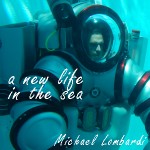 Interesting read, good in principle, but gives re-birth to lessons that the US government has not yet addressed: the proposal to turn the Guantanamo Bay facilities into a research center.
In reflecting on my own career path recently, it dawned on me that I've been a part of the ebb and flow of all too many marine research and technology programs. The flow part is what is disturbing, as it is always the same recurring problems that lead us to failure.
The perfect example is the rise and fall of NOAA's Caribbean Marine Research Center on Lee Stocking Island, Bahamas. Having first visited Lee Stocking in the late 90's, it quickly became a home away from home where I spent several cumulative years there involved in a number of exciting research programs – from Naval imaging systems, to chemical ecology, to fluorescent protein discovery, to cave exploration, to excavating stromatolites, to coral reef early warning systems, and it goes on. The research was exciting, inspiring, but also fraught with problems. The facility itself was subsidized with US federal funding via the NOAA Undersea Research Program, but this was never successfully leveraged for matching support from the private sector to reach a sustainable business model. Instead, the science being consumptive of resources by its very nature, never offered the return on investment needed to keep the engine turning.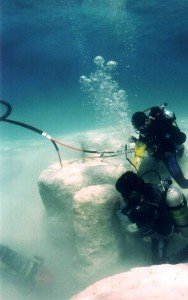 The result? An end of an era…
The Lee Stocking Island facility was first established by John Perry Jr. back in the 1950's. Perry was a business owner who had an affinity for ocean exploration and marine technology, and rubbed shoulders with the likes of Ed Link. Their work with manned submersibles and underwater habitats weighed heavily on the formation of the United States' NURP program, and certainly in the early days, this entrepreneurship was valued for developing programs. The original work on Lee Stocking focussed on research that had the potential for scalable enterprise – renewable energy, aquaculture, and new diving technology. Over time, with this vision lost – and the business insights behind the vision – government resources were squandered into the all-too-consumptive downward spiral of our great government bureaucracy. Today – there is no cornerstone for a Caribbean Marine Research Center that the US can proudly hang its had on. Lee Stocking Island has been sold to developers, and more than 50 years of productivity now has no chance of being capitalized on. It is truly a shame.
Now, I'd like nothing more than  to see Guantanamo refurbished for this purpose, but let's learn from these very recent lessons past. A government subsidized program should be exactly that – a subsidy, and only a subsidy. Regional investors and stakeholders need to embrace the resource for it to really work, and a business model needs to be in place that can generate revenues from this research. As I've pointed out continually, 'not-for-profit does not have to mean not-in-business'.
I do believe we're in a better place today than even ten years ago when it all collapsed. The idea of social enterprise is becoming more deeply embedded within society and culture, and within the science community. So, the mindset may be there, it just comes down to doing this at scale, which is not easy given our economic climate. I do remain hopeful however.
Until then, we're keeping our eyes set on a bluer horizon, and hopefully contributing to an engine that will bring us 'a New Life in the Sea'.