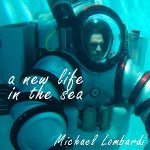 I managed to push the envelope this weekend and stayed up til midnight to watch the documentary film 'Sirius'. The film follows Dr. Stephen Greer's perhaps evangelical pursuits to expose and disclose the truth about UFO's and extra-terrestrials. While the subject is often taken as 'hoakie' by the masses, I've always been intrigued, even to the extent of pursuing a degree of self-study when I was much younger. That curioustiy  has stayed with me, and was a bit re-ignited when the television series 'Ancient Aliens' was first aired.
From a film critic perspective, Sirius has some shortfalls, however the message is driven home quite well. Frankly, it is among the few UFO films that doesn't leave the question open; rather in this case, Greer and colleagues state that extraterrestrial existence is fact, and the only question we should have is why it has not been disclosed.
I was taken by the film for a few reasons in particular. First was the cameo appearance of Dr. Ted Loder. Ted was my college oceanography professor at the University of New Hampshire. I vividly recall our first day of class (rewind 15 years or so) where he confidently walked into the auditorium with about 300 students and asked 'who believes in UFO's?'. He spent the strong part of the first day of class discussing the subject to the extent that he was allowed to, as he also indicated his participation in various behind closed door government depositions on the subject. The other reason I was taken was the interview footage of John Callahan, the former FAA Division Chief who is considered among the most credible UFO whistle-blowers. Interestingly, John is my mother's cousin, and I recall various family scuttlebutt on the subject when growing up. The world indeed is a small place.
Anyway, the take home message that I took from the film was that the cover-up conspiracy may not be the specific and targeted work of individuals within government with any type of agenda, rather it is a function of our modern societal structure, particularly due to the distribution of wealth, where the wealthy are working to preserve that wealth and frankly stay wealthy. This thwarts progress, especially in the large commodities industries, such as energy. With the world turning because of oil and natural gas, it would be counter-intuitive for those who hold these cards to enable any radical change – even if it is ultimately beneficial for humanity on the long term. For instance, things like solar will put the control of energy on our own rooftops and within our own fingertips. Good for the middle-class, good for the planet, but bad for the oil industry. The film goes on to describe 'free-energy' devices, which is the technology that makes travel from the far reaches of the universe possible. Loder described this to my class some 15 years ago, and went on to describe how this was the last technology those in power wanted us to have access to. This makes good business sense for a civilization that has been trending towards continued growth and industrialization. BUT, eventually natural selection is going to set it, and we will be forced to take a more balanced position in preserving our species' sustainability. That is going to require redistributing wealth and investing in things like free-energy technology development. Welcome the era of social enterprise.
With a more homogenized civilization and culture, we'll be able to place more emphasis on leveraging our brain power rather than just grinding it out everyday to make someone else a buck – perhaps just like the little green men that figured out how to make it here, and perhaps even plant the seeds of life that were intended to eventually evolve to participate meaningfully in the universe.
Am I weird for taking a forward stance on extra-terrestrial intelligence? Perhaps.But consider this – year after year we continue to invest BILLIONS of dollars into space exploration, without much question or scrutiny by the general population. Why? Well, because someone out there knows the truth, and has established the justification for humanity to pursue exploration beyond Earth – not because it's cool and satisfies our curiosity – but because our survival depends on it, and it may well be our destiny to evolve to some higher ground and consciousness. We may have had it all figured out back in the Atlantean days, so I suppose there's no reason not to arrive there again.
What Sirius does for us is helps us move forward with an open mind, and ideally helps facilitate the discussion at the dinner table to find acceptance in this highly controversial subject matter. Look back, look forward, and look around today – it's obvious that we are not alone, and even more obvious that we have a duty to protect ourselves, from ourselves, and for our future.
Related articles