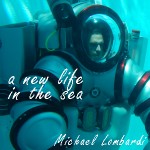 Historically, I've never liked anyone touching my feet. But, with new business relations emerging in Hong Kong and China, during a visit last fall I found myself politely rolling with the customary punches so to speak…I got my first Chinese foot massage.
Probably the most uniquely spent $20 you can ever invest is in a Chinese foot massage. In just 60 minutes, the expertly trained reflexologist takes you on a journey through all of you major body systems via the neural network at your feet.
During my most recent visit to Hong Kong just last week, there I was again. It was about 10PM, and my very generous host encouraged this next round of Eastern medicine. On top of the foot massage, we went for it all.
Having a language barrier is tricky – a simple smile and nod ends up sufficing to communicate that the pressure is ok and not too aggressive. Somehow, through your feet, the expert reflexologist can find your problem spots and work them hard, really hard. You go through the full spectrum of pleasure to pain and back again as the issue is sorted out, and the organ of concern is detoxified.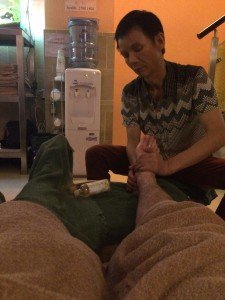 Throughout the ordeal, you are encouraged to drink plenty of water, which is served luke warm. Once I rolled over for my neck and back to be tackled, I ended up in a semi-conscience state as pressure points were worked that I didn't even know existed. I couldn't see what was going on behind me, but all indications were that this guy was feet of the floor and balancing on a single elbow in various places on my back. WHOA. He took me places I've never imagined.
The experience trailed off with some rapid fire chiropractic style back and neck cracking before I even knew what hit me, and then several closed fist punches at all of my major muscles like hips, calves, shoulders, etc.
Two and half hours later I walked out feeling somewhere between deeply physical gratification and getting my ass kicked.
When I got back to my hotel, a serious headache set in; this is typical for the toxin release that ends up in your bloodstream. Then I passed out more than fell asleep, and woke up a whole new person.
My point in sharing this is that it's very easy to get wrapped up in what we Westerners perceive as 'normal', but should consider that the East comprises a far larger population, with cultural heritage and traditions that are grounded in both the natural and spiritual worlds. Experiencing these novelties can help to better understand the world around us, guide our interpersonal communications, and realize what is important in the bigger picture.
The take home – go to Hong Kong, and get a foot rub.
Related articles