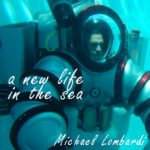 2016 was a big year for new publications, as we we've taken some time over the last couple of years to write-up the significant body of work that has been evolving. I'm pleased to share another paper, courtesy our collaboration with Anne Krauss from Cobbles Elementary School in Penfield, NY:
Paper-NMEACurrent_Derilissus2016
Anne's students at Cobbles have very generously embraced our fieldwork as the theme for various literacy studies. The new paper in National Marine Educators Association (NMEA) Current provides a case study of our 2011 discovery of the mesophotic clingfish, Derilissus lombardii, and its interpretation and utility for course instruction at Cobbles Elementary. The paper is structured to provide a resource guide for any educator wishing to incorporate this discovery into their classrooms.
For more about D. lombardii, visit: a Little Fish with a Big Name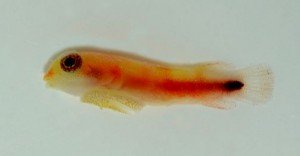 There's a few key points to understand regarding the context of the paper. First, in the grand scheme of things, this little fish itself was rather insignificant. However, the fact that the specimen was discovered in such a short amount of time (7 minutes) should resonate – there is so very much work to do out there! Second, this mesophotic, or middle-light (200-500 feet), zone remains incredibly difficult to examine in any quantifiable way…there remain very real limits in diving technology and techniques, and these few minutes need to become hours, and days, to make progress. Lastly, somewhat embarrassingly though just a faulty system hard at work, it took more than five years from making the discovery, to afford its reach to students and educators around the country. Of course, there are lots of great scientific work being done out there, but creating a bridge to bring 'what's hot' into classrooms in near real-time needs to be created so that the news isn't old news.
Much, much work to be done, and so we trek forward into 2017…please consider making a donation to Ocean Opportunity Inc. to allow similar discoveries to be shared in classroom around the world.
Note: The D. lombardii discovery was made possible with support from National Geogaphic Society/Waitt Grants Program award W140-10 to ML, and additional funding from Ocean Opportunity Inc. Project collaborators included individuals from the University of Connecticut, the City University of New York, and the American Museum of Natural History.
Related articles