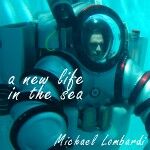 This recent Blog post couldn't have summed up our conundrum any better: link.
The piece kicks off with a quote by Isaac Asimov, stating:
"Population pressure will force increasing penetration of desert and polar areas. Most surprising and, in some ways, heartening, 2014 will see a good beginning made in the colonization of the continental shelves. Underwater housing will have its attractions to those who like water sports, and will undoubtedly encourage the more efficient exploitation of ocean resources, both food and mineral." – Isaac Asimov, Visit to the World's Fair of 2014, 1964.
While Asimov was principally a writer of fiction, it was all 'hard fiction', meaning his futurisms were grounded in hard science, which makes sense given his formal eduction and career in biochemistry. While not proclaiming such, Asimov was one of those special people who don't just 'see' the future, but they take steps to enable it. In his case, which I can relate to entirely – he would write. With hundreds of books and even more shorts of various forms, Asimov can probably be considered the godfather of modern futurism blogging. This prolific collection planted the seeds of many new ideas within popular culture, and made us believe that these things were possible. Eventually, many of them did become real.
On life in the sea, I always love to find these thoughts from a half century ago, where taking humanity away from our shores is proposed as not just the solution to any number of problems, but a necessary direction to preserve our role here on the Blue Planet. Yet, it remains the elusive quest of very few.
Related articles