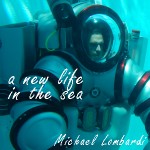 Last week, the Rhode Island mud diving community lost a long time friend.
Dennis P. Perry 42 of Bristol R.I. died Sunday, January 24, 2016. Beloved son of Robert Perry and Jacqueline Bradley. Besides his parents he is survived by sister Suzanne Murtagh and husband James Murtagh, nephews Jacob and Cameron and his maternal grandmother, Diana Pelletier. Dennis had a large family, extended family and many friends. He was a graduate of Bristol High School and a member of the varsity wrestling team. Dennis was a member of the R.I. National Guard 173rd LRS Airborne Rangers.
I attended his service over the weekend, and like all for those that are too young to make an exit, Dennis drew quite the crowd. While we were far from close friends, he was a professional acquaintance for nearly 15 years, and among the first that I admired as a young and impressionable diver. I first met Dennis on a demo project at the then 'American Shipyard' (now 'Newport Shipyard') where three companies had divers in the water for what seemed like months to demo the old railway launch system. This was circa 2002, or thereabouts. I was a tender for Coastal Diving and just chomping at the bit to get my time in the hat to do some work (which I did get in the end). Dennis was working for Conusub in an adjacent trailer. What I admired about Dennis was his hard work and attention to detail. On top of diving all day, he tended bar at night, so I know he pushed his limits to make ends meet. Despite that, by day he persevered and maintained an attentiveness to his work, and for others' as he worked through the dive rotation.
We worked together on numerous projects over the years, and in the early days I recall admiring his steady perseverance throughout any job. One one occasion we were working together to stop a leak in an old steel fishing vessel. It was the middle of February, so freezing cold, and we had to enter the bilge of the vessel to clear the area of the leak and determine how to make a temporary fix. Of course in those days, there was little thought of atmospheric monitoring or worry of entrapment deep inside the bilge. There we were. No sooner did we clear out the suspect area – water rushed in from the exterior where the hole evidently was. I stayed put and managed the bilge flooding with a pump and by shoving debris back in the gaping hole, while Dennis donned scuba and worked from the outside in the freezing water. We had no means of communicating other than tapping on the hull, but managed to get the leak under control after putting in a brutally cold and long day. Neither of us wanted to have to come back for a second day of tortuous cold and the risk of being inside that bilge, so we persevered and got it done.
There were several similar days working with Dennis.
In more recent years, Dennis was always among the more vocally enthusiastic and supportive of my exploration work, always encouraging me to stay at it, and finding some excitement through my sea stories. When I visited Dennis in the hospital a couple of years ago, which was at the start of his health problems, he said that he was proud to know that one of us (mud divers) was 'doing something' and 'making it'. I'm honestly not sure I've lived up to that expectation just yet, but that conversation has resonated from time to time as I think about why I do what I do. If it sheds just a little bit of light on the hard 'life aquatic' and makes us hopeful for something a little better, then it's all with good purpose.
Dennis leaves us far too early, but I know he has left a very difficult life here on Earth for a place in which he can find peace.
Memorial gifts may be directed to the American Heart Assoc.
, P.O. Box 417005, Boston, MA 02441-7005.