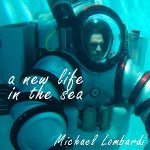 After winding and grinding down just one more week I made the call on the way home to take a giant stride from the norm of Friday night take-out and actually go out for dinner with the wife and kiddos. Five years ago this would have been normalcy, but in the wake of middle class suburbia, squeaking a night out amidst dinner time kid chaos is a rare occurrence. I figured we should live out on the edge. It was a 5PM outing, but better to compromise and still make it home for a reasonable bedtime than be on lock down altogether.
What a magical moment – the local pub scene, a big fat reuben, no crying at dinner (not even me), and then top it off with a family trip to Home Depot. Then, back home for an uneventful bedtime routine, some Blogging here on the new WordPress platform, and the best for last – Ancient Aliens on the boob tube for some ambiance. This is as good as it gets.
I'm often asked 'what is your typical day like at work?' My answer seems to vary depending on what I'm up to at the moment and ranges from writing – technical reports, proposals, budgets, scientific papers, dive plans, etc – to planning and executing deep mixed-gas dives in some remote locale, and everything in between.There is certainly never a dull moment around here, which makes the the typical of today stand out as the contrary and warmly welcomed.
Einstein said it best, "out of clutter, find simplicity". So true.
Funny though that as I relish these last couple of hours of peaceful Father's Day weekend warm-ups, Ancient Aliens of all things brings me back to center with the greater mission. Who are we, why are we here, and where are we going?
I am almost certain that our mission here on this Blue Planet is not to wolf down reubens, play on the computer, and watch television. However, through that, in finding peace with ourselves and those immediately around us, perhaps someday more of us will find solace in the journey.
Happy Father's Day.
Related articles